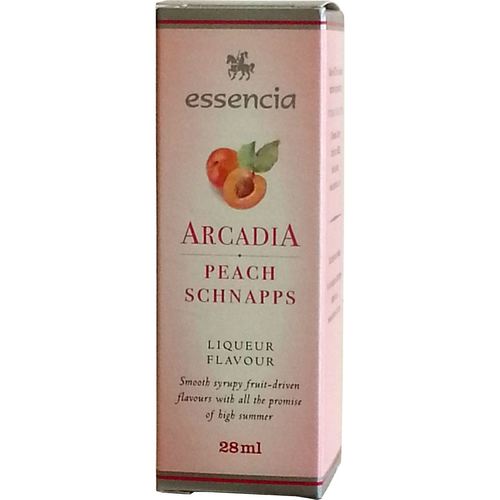 Essencia Arcadia Peach Schnapps
Arcadia Peach Schnapps – A fresh and fruity Peach Schnapps. Is supposed to be sweetened with 250 gram sugar but tastes good also with less sugar too, 75-100 gram.
Try that first, you can always add more.
Mixing Instructions: Skake well. Add to 550ml of 40% ABV alcohol or spirit. Add 300ml Essencia EziBase (sold separately) and 245ml of water mix together well. Can also be used made with sugar and liquid glucose.
This essence can be drank immediately after mixing but will improve if allowed to blend for 7 days.
EziBase Liqueur Base and Cream Base available from our Shop. We also have hundreds of other flavours available including Vodkas, Gins, Whisky, Tequilas, Rums, Schnapps, Absinthes, Brandy, Liqueurs, Aquavit, Fruit Shots, etc, etc
4 in stock