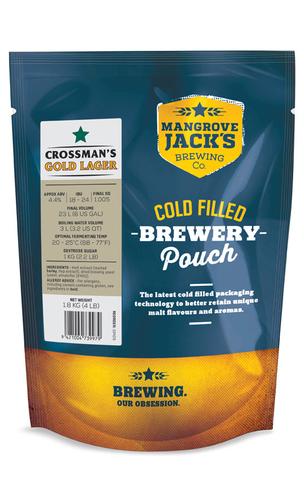 Traditional Series Crossman's Gold Lager
Pours pale straw, with white head. Clean aroma with subtle hints of vanilla. Light malt flavour, with slight honey notes. Ripe yet dry finish.
ABV Approx: 4.4%
IBU: 18-24
Optimal Fermenting Temp: 20 – 25ºC
Makes:23 L
Yeast: Beer Yeast 5g
Enhancer or malt needs to be purchasesd separately.
1 in stock