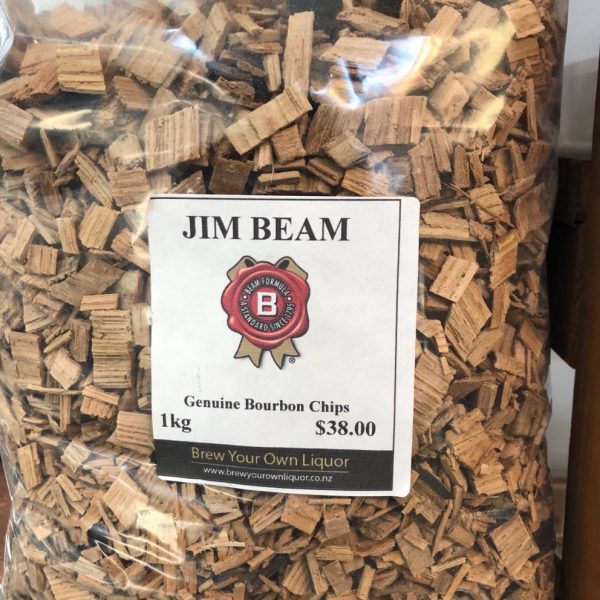 1KG Jim Beam Woodchips
Freshly chipped from genuine Jack Daniels barrels, imparts obvious Jack Daniels flavour within two weeks or so.
soak 100grams to 2L of clear spirits leave for 10 to 14 days or more for better flavour.
Please during this pandemic we are having please be fair and only order 2 of these per order.
If you order more we will refund if we can not fulfill order.
Please also note, if you are the south island there is a charge of approx $34.00 as this is what our courier company charges us.
sometimes the flat rate will be one price and when you add 2 or more to your cart it may change. we dont have control over this but we will do our best to help sort this out if you want to phone the shop and discuss a possible cheaper way to get 2 bags of chips to the south island – unfortunately our website does not let us use satchels so we have to charge at a flat rate.
2 in stock