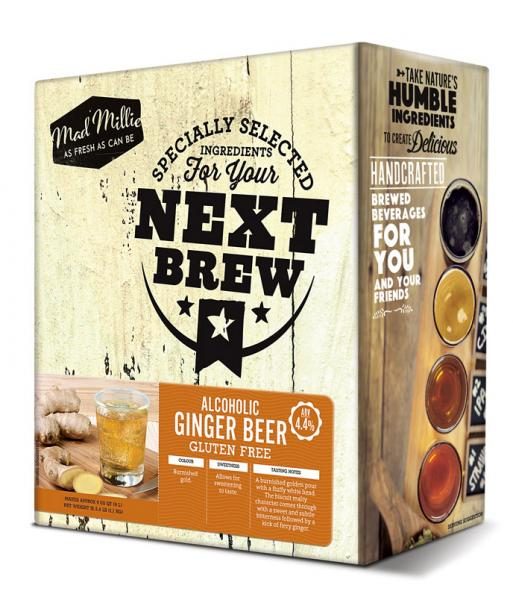 Next Brew Ginger Beer 9L
Providing you with more ingredients to make your next batch of Ginger Beer.
You will need to have already purchased a Cider Starter Kit or a Boutique Brewery as this is a replacement ingredient pack.
This Next Brew Alcoholic Ginger Beer Kit is a burnished golden pour with a fluffy white head. The biscuit malty character comes through with a sweet and subtle bitterness followed by a kick of fiery ginger.
This Next Brew Kit suggests using sugar rather than carbonation drops. So if you havent already got a Mad Millie 3 Way Sugar Measurer you might like to purchase one of these to make scooping out the right amount of sugar easier. Also the steriliser and cleaner would need to be purchased seperately too.
Kit Contains:
Malt Extract Blend (malt extract, natural ginger flavour, hop extract)
Dextrose
Sweetener Sachet
Ale Yeast
In stock